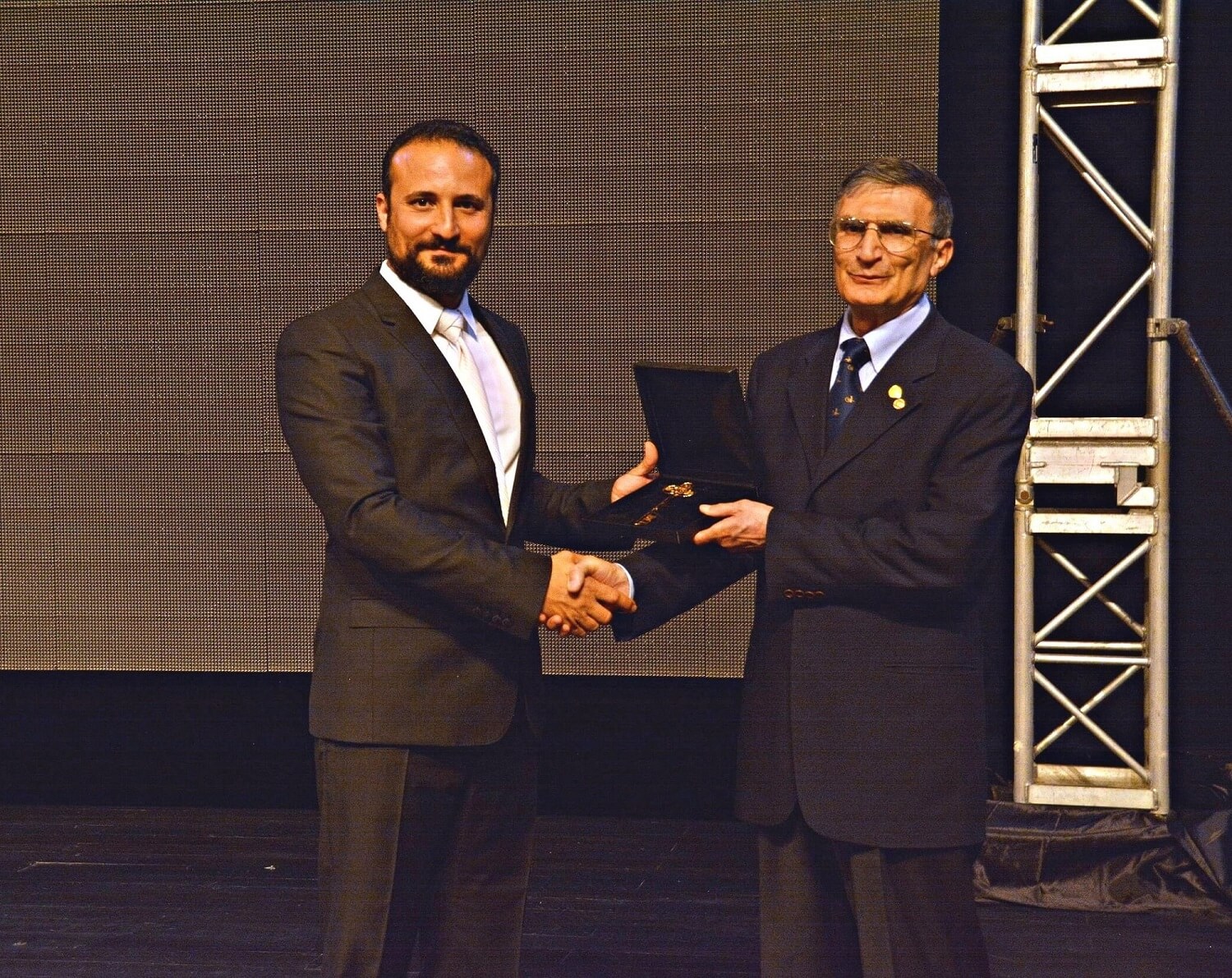 Özay Günsel Children's University, which prepares different educational programs every week for students of different age groups, continues its online activities on Saturdays. Recycling, fruits and vegetables, sign language and the world of science have been discussed in the training program, where the students of the Earth, Sun and Galaxy group learn with fun.
Scientist of the week Prof. Dr. Aziz Sancar...
Özay Günsel Children's University, which introduces a scientist to students every week in the Spring Term education program, continues to introduce role models to its students. This week, the Nobel Prize winner in Chemistry, Prof. Dr. Aziz Sancar came together with students. Students learned about Prof. Dr. Aziz Sancar's life story, who was born in a humble family and received the Nobel Prize in Chemistry, and later came to the Turkish Republic of Northern Cyprus as the guest of Near East University in 2018. Prof. Dr. Sancar's life story was a great example for students to dream of "we can do it, too".
My Safe Pen
Earth and Sun group students, in the training program they carried out jointly, designed products using materials that are not used at home or that can be recycled. With the "My Safe Pen" activity, students who built a castle using toilet paper rolls also learned what should be taken into account in the construction of a building. The students, who gave names to the castles they built, had the opportunity to develop their creativity and hand skills while having fun with this activity.
The Secret of Colorful Vegetables and Fruits
Galaxy group students, on the other hand, learned the basic information about where the color of fruits and vegetables come from, their organic structure and how their colors change with the activity called "The World of Color Changing Vegetables and Fruits". Learning the structure of green, orange, white, red and purple colored vegetables and fruits, the students also learned about the daily consumption of vegetables and fruits for adequate and balanced nutrition.
New words in Sign Language ...
In the Sign Language study, which was shared by all the group students, the students started to form sentences. They learned the meaning of new words in sign language and how to express themselves.