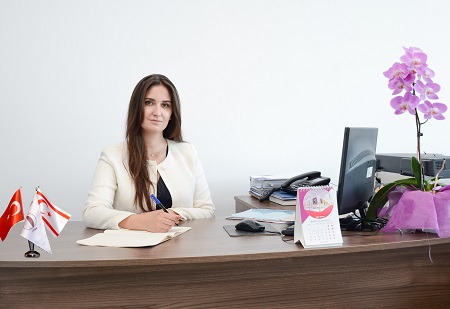 Since its establishment, we are in the happiness of being the first and exemplary model for our country as the Özay Günsel Children University has been the outstanding representative of the firsts and innovations and has been proud of taking pioneering steps in education, training and arts, sports and cultural fields.
With the Özay Günsel Children University aiming to stand out as the first and exemplary model for our country, we set off to raise a generation of individuals who are committed and dedicated to the values of their society, families, country and humanity, aware of the era they live in, have a vision for the future of their country, and as responsible individuals, read, think, produce, and recognize their history and civilization.
Children were the heirs of the future in history as they are today. There are two lasting legacies that we can hope to give to our children by taking lessons from Dr. Suat İrfan Günsel, Founding Rector of Near East University, who described the education system as a weaving loom shaping the success of future generations on the basis of social values: "One is the Roots and the other is the Wings". The wings are for flying as high as possible and the are roots are for knowing who they are and where they can always turn. We will try to educate our children, who will take these messages to a time we won't be able to see, as a confident generation that is tied to its roots, respects the human values, has emotional intelligence, and dedicated to independence.
We know that education is indispensable for the development of our country and the individual development of our people. What makes countries great is the qualified manpower. If you can produce information, innovate, support your individuals' creativity and entrepreneurship skills in today's conditions, you can become a developed country, however, if you don't implement them, you are condemned to countries that can do them. We have taken the mission of giving direction to the future of our beautiful Cyprus with science, art and love and to provide all our children with the skills to be able to dream, think critically, be entrepreneurial and develop their creativity skills.
We know that our future depends on our children and their abilities. We strive to open up our University to all segments of the society and to bring the university and society together by giving an opportunity to all our children to develop their talents, to support educational processes and to gain self-confidence. An anonymous Proverb says, "Children are like rain. Don't try to put them in a container. Be the earth.
We will bring the children together with their unlimited dream worlds by removing the barriers around them, making their free and colorful dream worlds real and let them discover life through dreams and games through a universal education model consisting of seeing, touching, applying, feeling, discovering their talents and abilities, and help them open their horizons and minds in the best possible physical environments with the help and assistance of elite and expert educators as well as introducing them to universities in places where science is introduced to endless dream worlds.
As Özay Günsel Children University, we aim to provide our children with all the possible basic life skills such as scientific and critical thinking, judging, questioning, problem solving, developing their knowledge and skills by recognizing themselves, and contributing to their development in line with their intelligence levels, abilities and interests. In addition, Özay Günsel Children University will create a world where progress, innovation and wealth increase even more by eliminating the exclusionary and narrow relationship that creates problems and crises of the past by presenting a form of relationship with today's children on the basis of friendship, reciprocity and cooperation.
Together we are excited and delighted for our efforts to fulfill the responsibility of supporting our children's social, cultural and scientific development as well as raising awareness in them about the nature of knowledge for a better world and tomorrow.
Yours truly,
Anna GÜNSEL
Chairman of the Board of Trustees