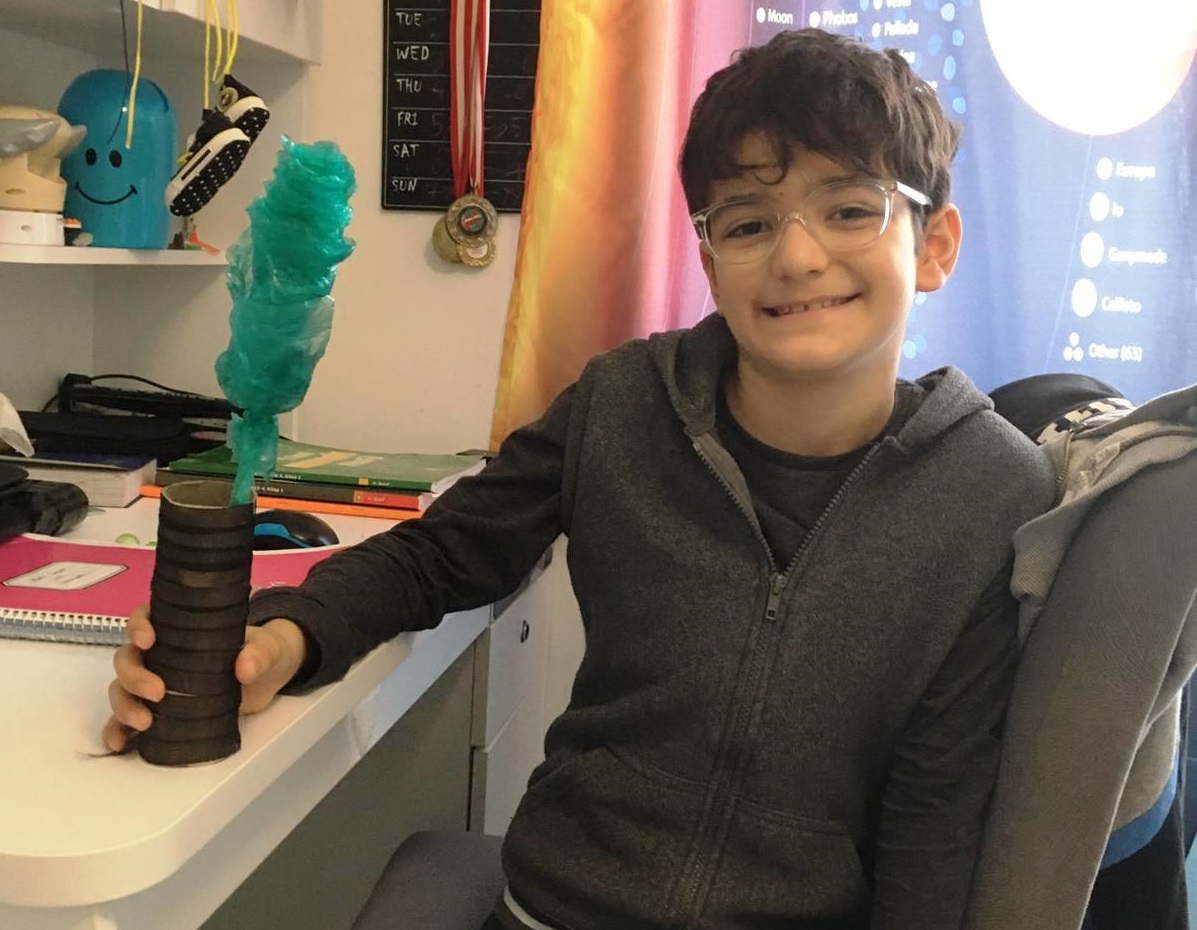 Özay Günsel Children's University, which aims to introduce children to science and art at an early age and to enable them to grow with a broad vision, continues its online education free of charge. This week, Earth and Sun group students carried out the event titled "I Am Improving My Art Skills", while Galaxy Group students carried out the activity titled "How to Develop 21st Century Skills". In the "Scientist of the Week" section, Stephen Hawking's life story and his contributions to science were explained.
Activities that improve creativity with psychomotor skills...
Students designed artificial flowers and flower vases from plastic bags, watercolor sets and paper rolls in the program "I Am Improving My Art Skills", which aims to support and develop children's creativity and curiosity. While the children developed their hand skills by creating products with waste materials at their homes, they also had a pleasant time.
Scientist of the week: Stephen Hawking
The life story and contributions to science of the famous physicist, mathematician, cosmologist and astronomer Stephen Hawking, known for his extensive work on quantum physics and black holes, were presented in the "Scientist of the Week" activity. Before Stephen Hawking's presentation, Rector Prof. Dr. Filiz Meriçli participated in the program and made statements with photographs about "February 11th, Women and Girls in Science Day". Prof. Dr. Meriçli encouraged the students by calling out to the students, "You may become scientists in the future."
How is food expressed in sign language?
In the sign language activity, which was carried out for children to communicate with people with hearing impairment, how to show food with sign language was taught. Students learned phrases such as "I am hungry, full, I want milk, I want water" and how to express many foods from bread to fruit in sign language. They consolidated what they learned by doing exercises with each other.