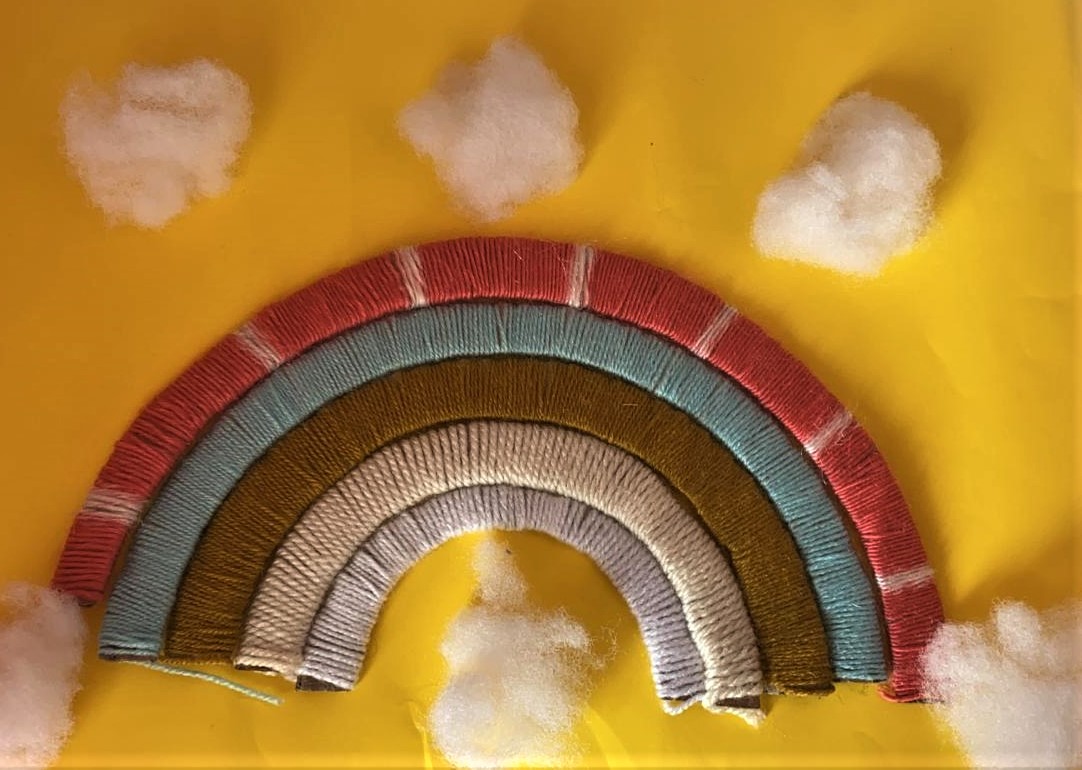 Özay Günsel Children's University students continue their spring term activities held free of charge and online. This week, 6-8 years of age Earth, 9-11 years of Sun, and 12-15 years of Galaxy group students both improved their manual skills and learned about the magnificent power of nature by using their creativity.
Students designed their own rainbows
Students brought art and mathematics together in the "I Make Rainbow With Strings" activity which aims to improve children's manual skills and creativity. Using the compasses to create the shapes they want, the students transferred the basic shapes of the rainbow to their designs with circles, semicircles and similar shapes. Then, the students, who obtained a holistic visual by wrapping the pieces with the help of colored wool, demonstrated their creative skills.
They learned the formation of the rainbow
After the basic activity, the students also learned about the rainbow with the program titled "How A Rainbow Is Formed". The training, which was carried out with an educational animation video that would attract the attention of children and make them learn more easily, focused on the formation of rain and clouds and the formation of the rainbow after the rain. Learning how many colors exist in the rainbow and how these colors appear, the students designed their own rainbows in the main activity.
The power of 2
Özay Günsel Children's University students learned the multiples of 2 with the "Power of 2" activity this week in the "My Friend Mathematics" activity which aims to make people love mathematics and eliminate fears about mathematics. The next online and free event of Özay Günsel Children's University, which is open to all children, will be held on Saturday, April 24th.