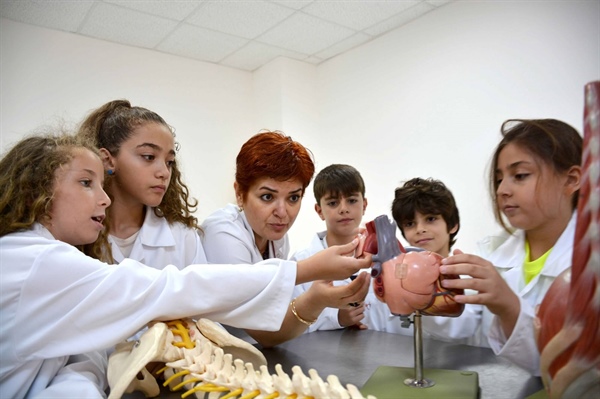 The ongoing registrations for the summer term education programs of Özay Günsel Children's University, which is the first and only university in Cyprus for children, which will start face-to-face on June 21, are carried out at the registration office established on the ground floor of the Faculty of Health Sciences of Near East University.
Summer term training will be held face to face
Reminding that they carried out their training last summer with the permission of the Ministry of National Education and Culture, by meticulously applying all the hygiene rules required by the world health organization and local authorities, Prof. Dr. Filiz Meriçli said, "We will carry out our education programs face to face this summer, with the permission of our Ministry of National Education and Culture and by meticulously applying all hygiene rules." Continuing her words by saying, "It will be very good for our children, who stay at home for a long time due to the pandemic and continue online classes, to meet with their peers, to make new friends, to learn by experimenting and having fun, to discover and develop their talents in dance, sports, music, sea and nature activities." Prof. Dr. Meriçli said, "Our summer program will also be very good for our esteemed parents who have seen that their children overwhelmed by the pandemic, however, they are now happy individuals."
Özay Günsel Children's University's summer program will be held between 21 June and 20 August. Within the scope of the activities, sports activities (basketball, volleyball, football, table tennis, etc.), sailing courses, music activities, scouting activities, dance courses, sea and picnic organizations arranged in accordance with the age groups of the students, as well as the activities of Near East University and University of Kyrenia academicians. STEAM programs covering the fields of science, technology, engineering, art and mathematics will also be organized.
Information about registration and training programs can be obtained via 0548 833 13 38 and Özay Günsel Children's University Social Media accounts, and send your questions to info@ozaygunselcocukuniversitesi.org.