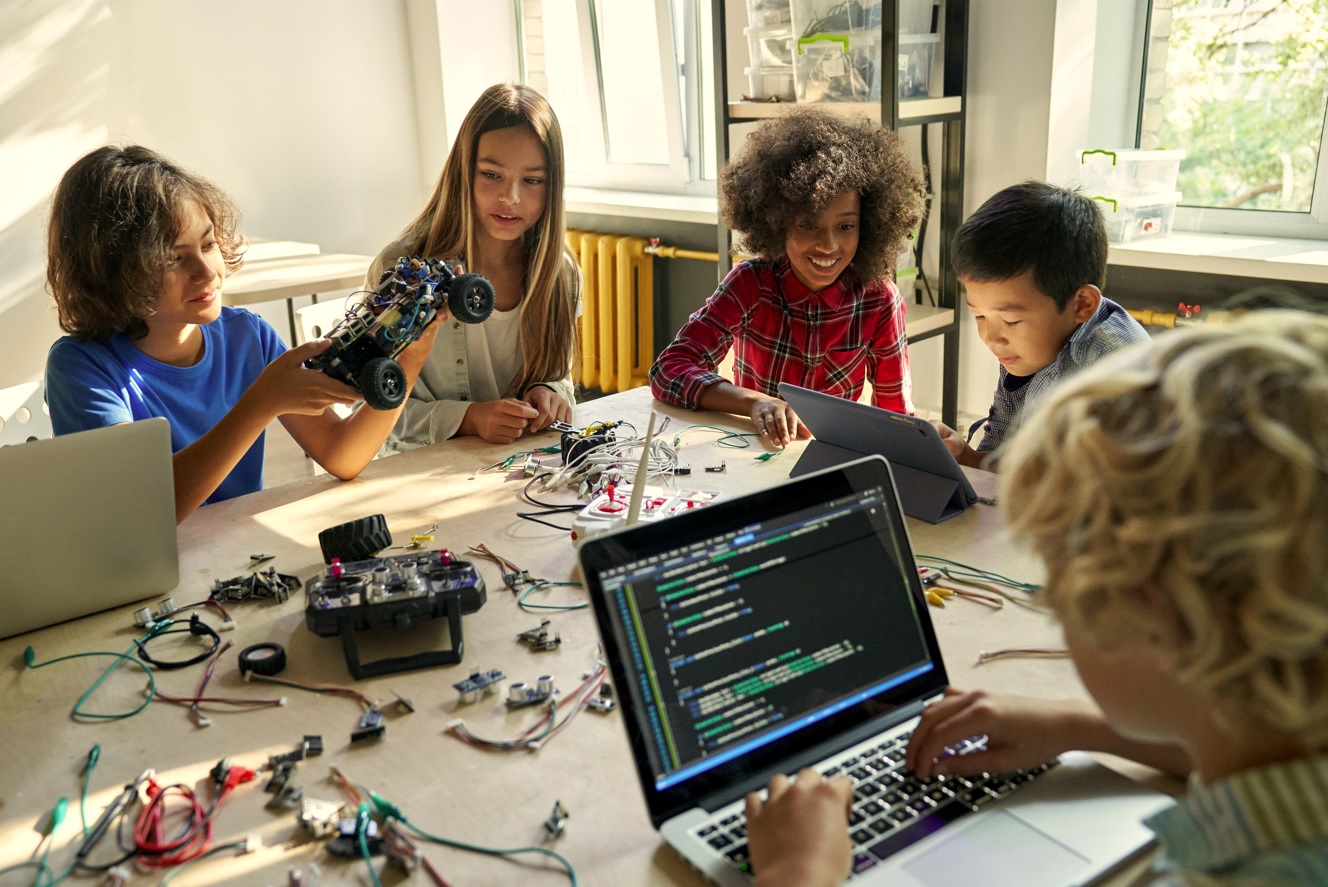 In 2022, which we left behind, the Turkish digital game market has turned into a gigantic economy with over 1.2 billion dollars. The size of the global game market exceeds 200 billion dollars. All these numbers make digital game designer one of the brightest professions of the future. Young people, who spend a significant part of their time with digital games, dream of taking part in this field not only as players but also as game designers. Digital game designers handle the entire programming, design, animation or art work of a game.
Özay Günsel Children's University, with its "Digital Game Design Workshop" to be held on 6-10 February during the half-year break that will begin soon will open, the doors of transformation from player to game designer for the young people in the 11-17 age group. Özay Günsel Children's University, the first and only children's university in the TRNC, organizes many activities, workshops and training programs that aim for children to discover their own abilities while socializing, to develop new skills with new equipment, and to develop themselves in teamwork, one of the most important competencies of our time. The Digital Game Design Workshop also aims to provide young people with an infrastructure where they can make their own game designs by using their creativity and game experiences.
The application deadline for the 5-day Digital Game Design Workshop is February 3!
The Digital Game Design Workshop, which will last for five days, will be held in the game development room of the Innovation and Information Technologies Center, where the world champion robotic football team of the Near East University is also trained. Teamwork training will be given by Şefik Emre Coşkun and game design training will be given by Game Designer Yiğit Akgün. On the last day of the 5-day workshop, the students will have the opportunity to improve themselves by presenting the games they designed as a group to experts in their fields and receiving feedback. Young people who want to attend the workshop can apply to Özay Günsel Children's University by Friday, February 3.
Anna Günsel: "With the events, workshops and training programs we organize, we aim for our children to socialize while having fun and gain competencies that will prepare them for the future."
Reminding that digital game design is one of the prominent professions of the future, Özay Günsel Children's University Board of Trustees Chairperson Anna Günsel said, "While our children discover their own talents in game design throughout the workshop we will organize, we also aim to develop algorithmic, analytical, creative and design-oriented thinking skills. At the same time, with the teamwork trainings to be given within the scope of the workshop, our students will gain competencies such as learning to learn, teamwork, promotion and effective presentation skills.
Stating that Özay Günsel Children's University aims to enable children to socialize while having fun and gain competencies that will prepare them for the future, Anna Günsel said, "We are awaiting for all our young people who want to spend the semester holiday productively at our Digital Game Design Workshop, which will last 5 days."